Intelligent power module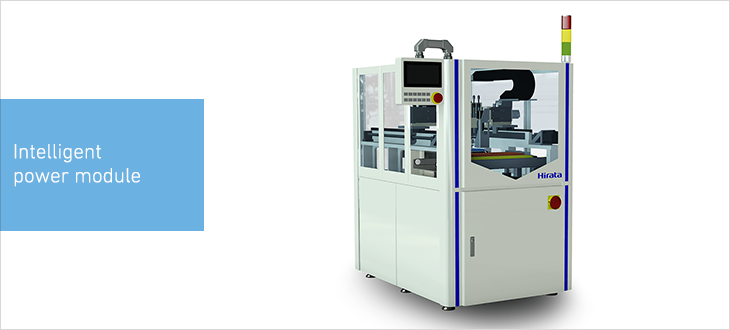 As one of our approaches to developing environmentally-conscious products, we develop and produce and sell power module-related equipment such as vacuum reflow machines for lead-free solder.
A power module is a module with a driving circuit such as IGBT controlling electrical power, as well as self-protected functions, which is used in various fields such as automotive and home electronics, including flat-screen televisions.
Mounter
Mounter
We stock insulated substrate mounters, solder mounter, and chip mounter to automatically load substrates and components on pallets. Production efficiency can be increased through various applications such as tray holders and reel solder cutters.
Vacuum reflow oven series
Vacuum reflow ovens
Vacuum reflow equipment for lead-free solder that does not use flux. These oven suppress the formation of oxidized films by heating in a hydrogen atmosphere after reducing pressure. We have prepared three types of heating methods.
Substrate test equipment

Curing oven
Ultrasonic welder
Ultrasonic welder
This equipment welds insulated substrates and bus bars, which are Intelligent power modules, using ultrasonic waves.