Panel manufacturing systems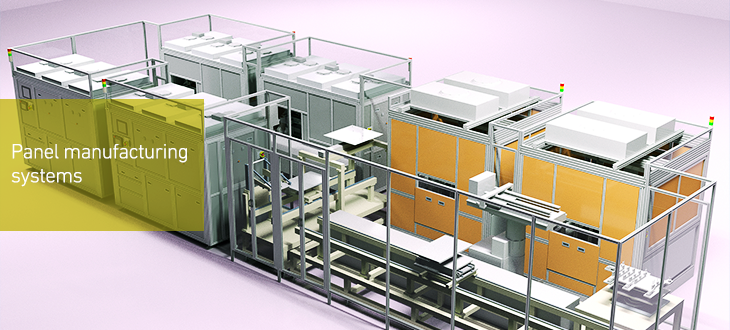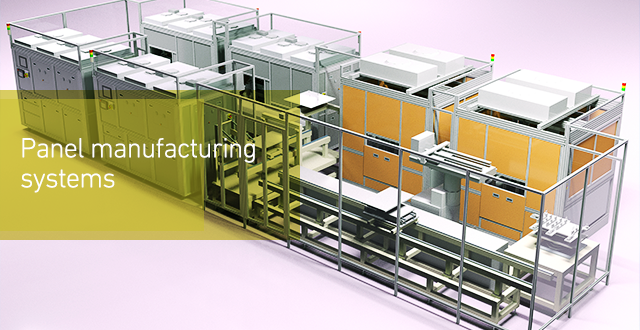 In the Panel manufacturing systems, Hirata provide cutting systems, coater systems and lamination systems of glasses used for organic EL, LCD for the glass display and "Auto-loader systems", which utilizes transfer robots. We have much experience with large scale projects, allowing us to help you make a suitable plan for your lay-out and distribution, according to your visions and requirements.
Coater systems
Coater systems
High precision coater systems that support 3th to 10th generation glass substrates. Hirata coater system incorporate all the necessary equipment from cassette ports, coating equipment, and pressure difference driers, to substrate transfer robots.
Glass cutting systems
Glass cutting systems
As a comprehensive solution, Hirata equipment supports cutting, transfer, division and shifting materials such as the chemically strengthened glass that is used in displays and dicing liquid crystal panel.
Coating and lamination systems
Coating and lamination systems
Auto-loader systems
Auto-loader system HLD series
Auto-loader systems HLD series loads and unloads substrates in the cassette. It achieves space savings by containing all the necessary equipment inside the systems and by employing Cartesian coordinate substrate transfer robots. Transfer time is also reduced by utilizing high speed transfer robots and rigidity has been ensured that is capable of withstanding high speed transfers.