Transfer machine & Other industries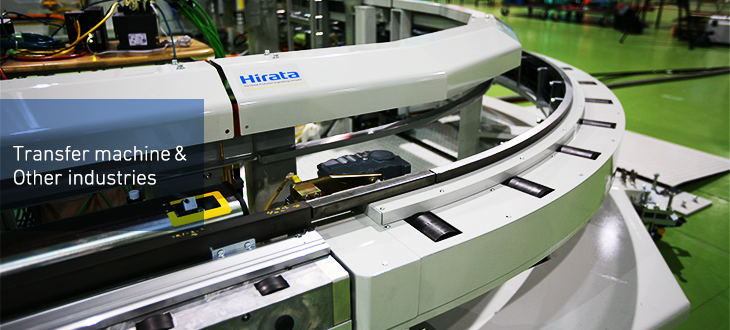 Material handling equipment is one of Hirata's base points, and we provide equipment that cover a variety of essential elements across all fields and jobs.
Transfer machine/Sorting and stocking system
Sorting/stocking system
Flexible stocker with no restrictions on shelf size to stock or number of frontage.
ASRS (Auto Storage & Retrieval System)
Stacker crane
Hirata offers optimal ASRS for various needs of the customer from development to support with extensive experience and global support.
Production management system
Traceability system
Traceability system sends commands to equipment and performs automated transfer management of lines. We provide total management systems that improve overall production efficiency such as a history management function that can collect performance information of products treated in the module production process and track this performance information.